A little about us
Bella 'Mbriana is a contemporary pizzeria and artisanal fry shop located in the wonderful historic center of Sulmona.

Passion, tradition and innovation come together giving life to a union between two lands, Abruzzo and Campania, rich in gastronomic treasures!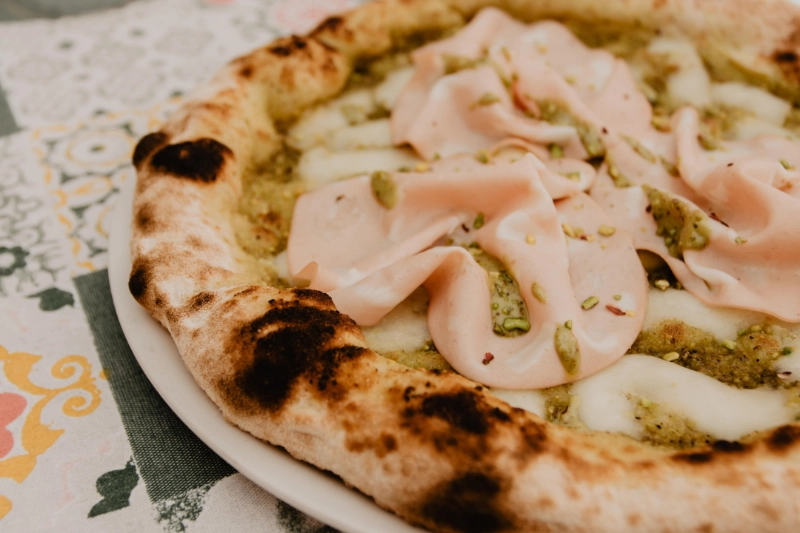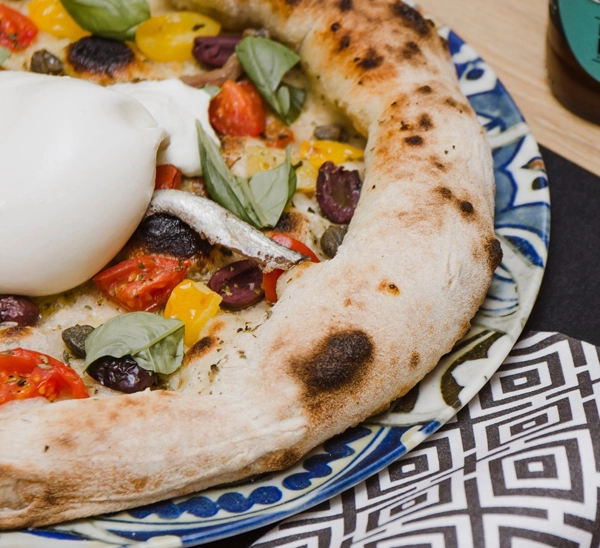 Our kneading
Our dough is made with Molino Vigevano flours which, thanks to the careful selection of the wheat used, to the long milling tradition and to the avant-garde technology applied, guarantee excellent stability to the dough.

Type 1 flour and the presence of cold-pressed and stone-ground vital wheat germ allow to make a dough rich in nutrients, mineral salts and with an unmistakable scent. The germ allows to obtain truly extraordinary results: it intensifies the enzymatic activity, increases exponentially the nutrient reservoir (calcium, phosphorus, magnesium, amino acids) enhancing the aromatic compounds produced in the dough.

We make our dough with the indirect chariot method and we guarantee a maturation of at least 48 hours. This allows for a highly digestible final product.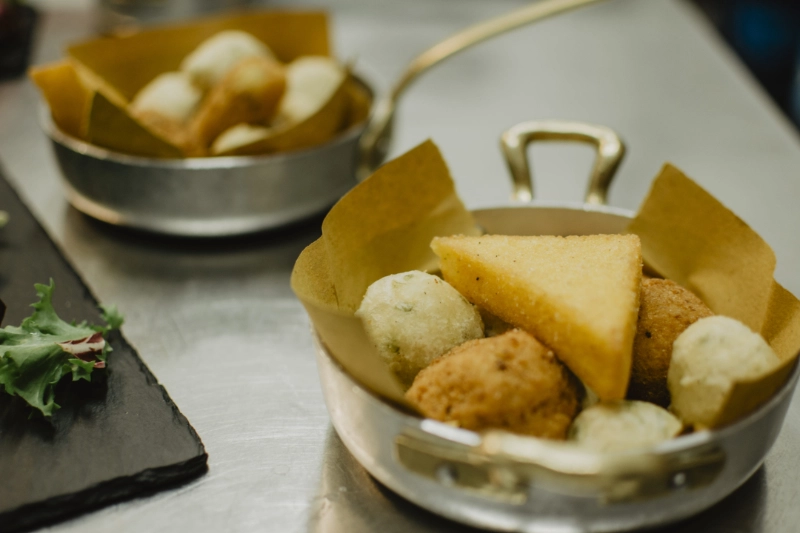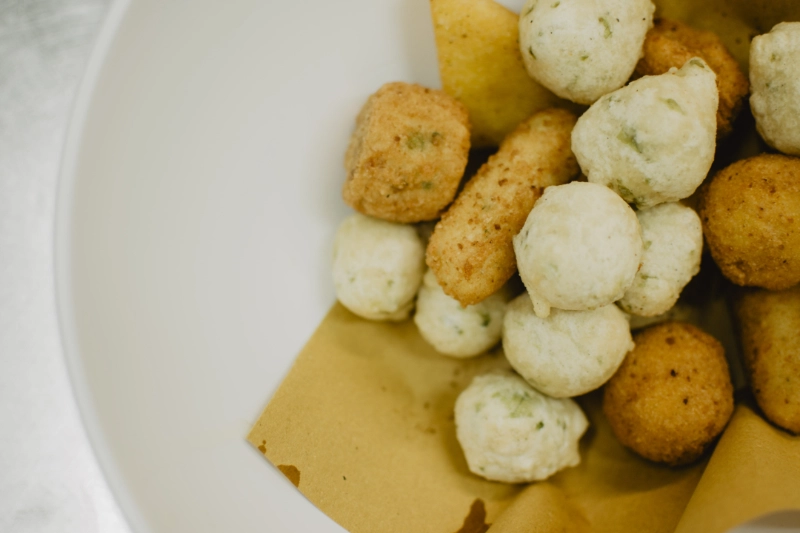 The artisanal fry shop
A mix of Mediterranean flavors and crunchiness! Our fried foods are all made according to ancient recipes of the Neapolitan tradition, with a touch of innovation but always with an eye to the roots!

You can taste them in the pizzeria or in the street food formula with the famous "cuoppo", walking through the beautiful streets in the historic center of Sulmona.
The team
A young, dynamic and professional team is ready to welcome you and make you live a real gastronomic experience in maximum comfort.

One of our main goals is to pamper our customers and make them feel like home!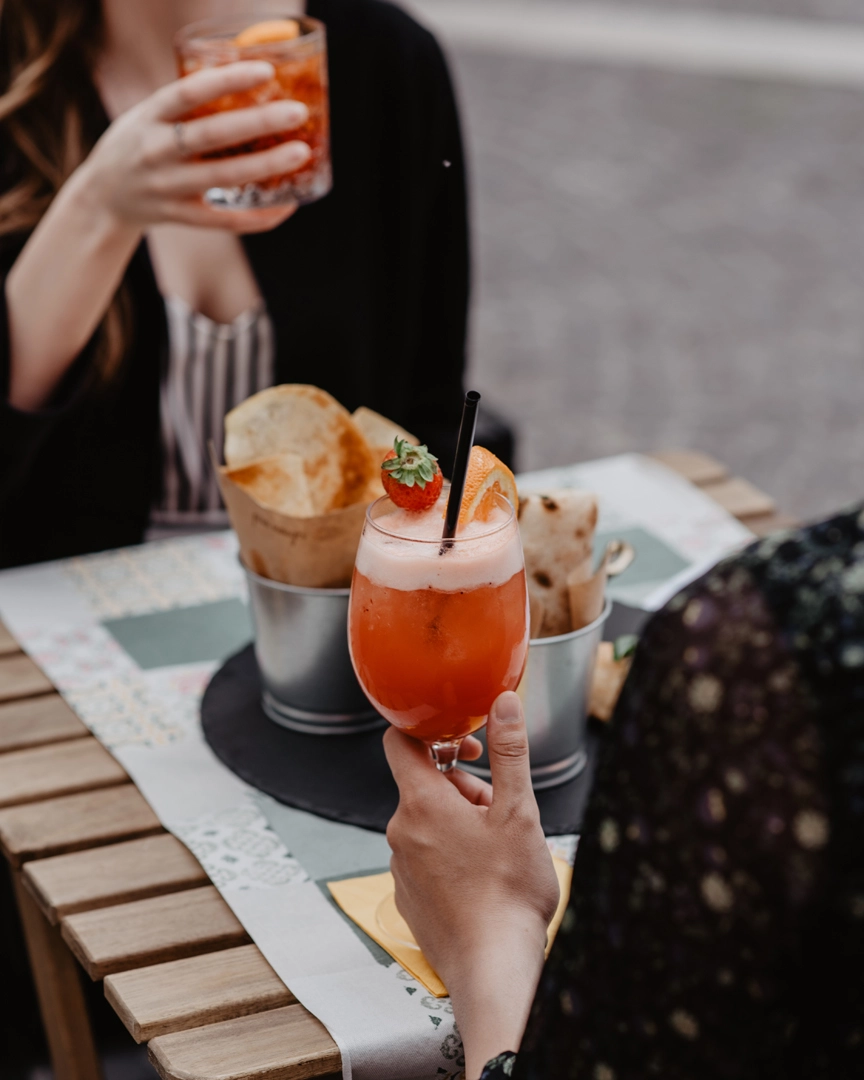 The "Aperipizza"
The new trend in aperitifs is called AperiPizza, a Happy Hour in which Pizza becomes the absolute protagonist.

Fantastic cocktails and lots of good music will accompany the aperitif you were dreaming of!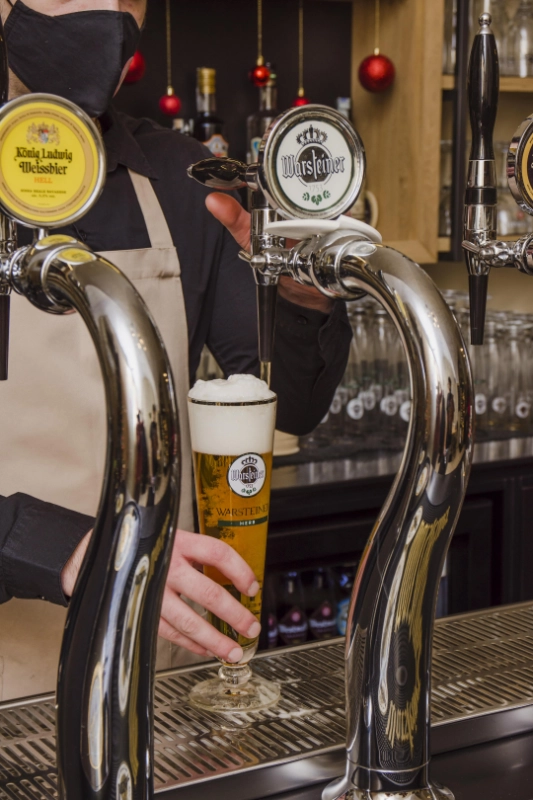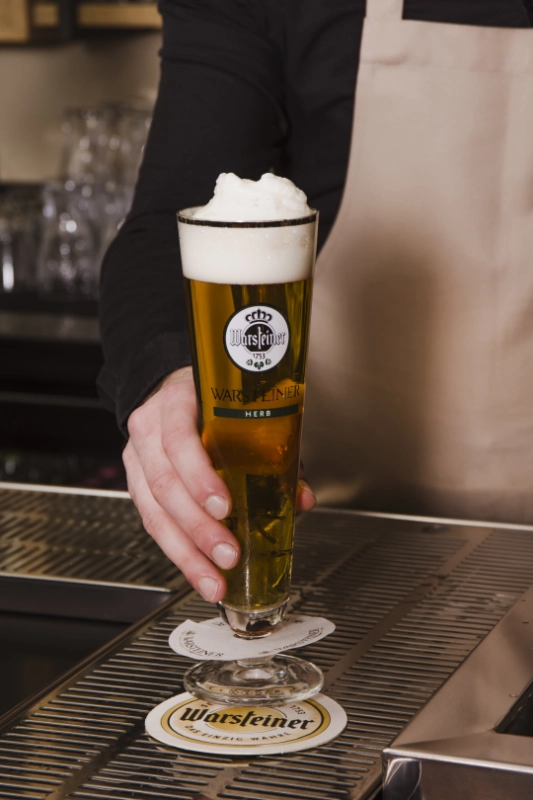 The draft
A keen eye goes to the tapping of beer too! Well-structured beers and persistent foam, with a taste that never changes, served in proper glasses. Thus, the product is always fresh and digestible, from the first to the last sip.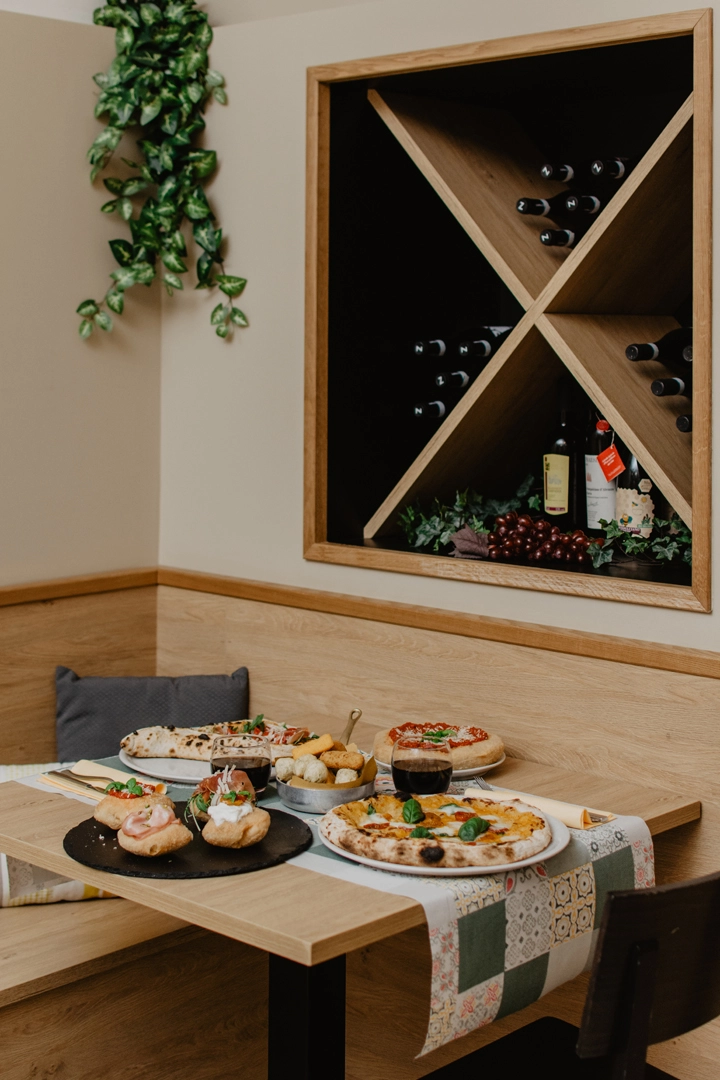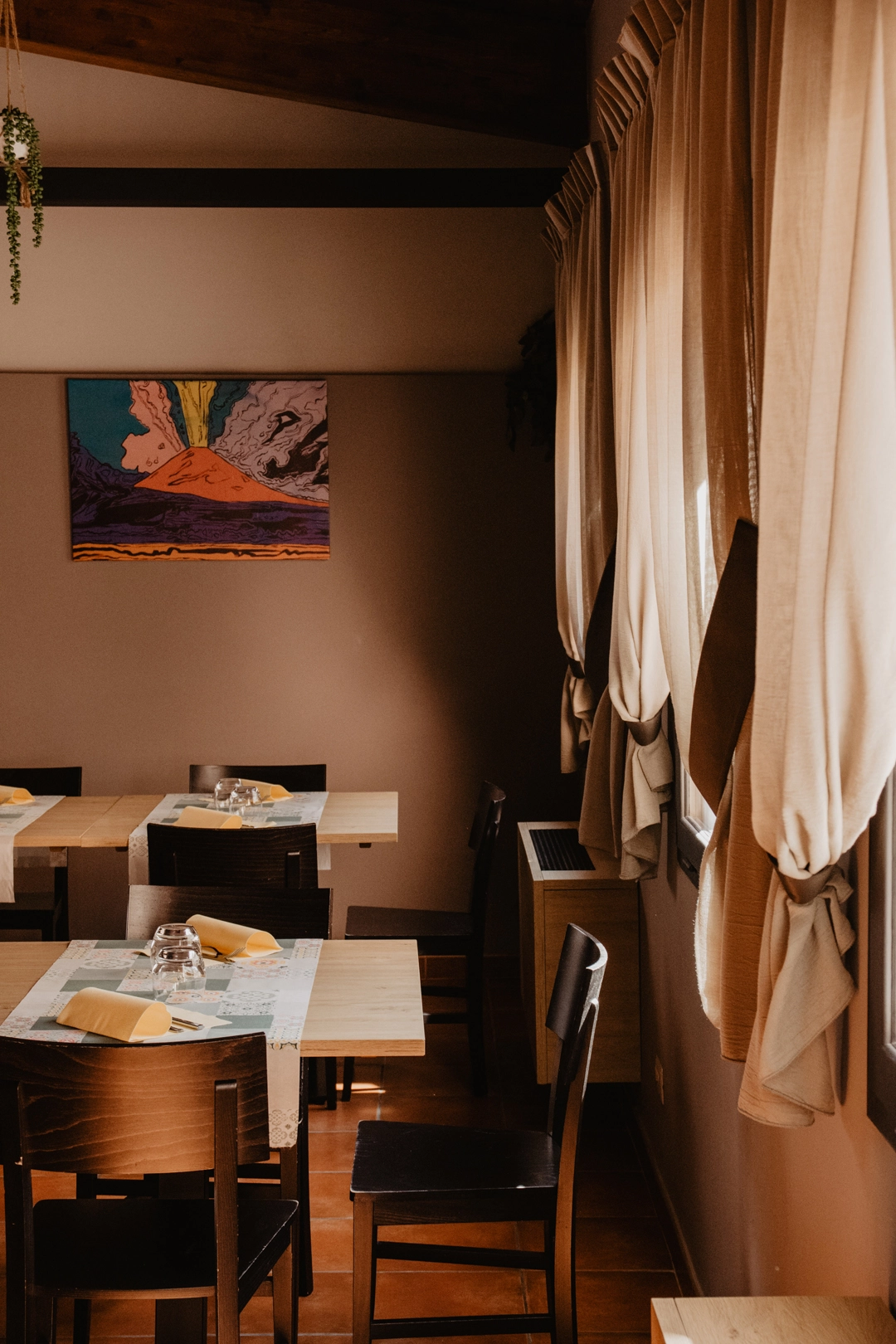 The location
The setting of Bella 'Mbriana is an intimate and comfortable environment, where you can spend a quiet evening and take on a food and wine journey of exellence.

Among the walls of ancient palaces, we offer our customers a private outdoor courtyard, ideal for spending summer evenings tasting our gastronomic offer and enjoying the coolness of the "beautiful season" at the same time.